Nursery ideas… / Des idées pour la chambre de bébé…
For the nursery, I invite you to discover a pastel and poetic universe, populated with ultra-soft stuffed animals.
Pour la chambre de bébé, je vous propose un univers pastel et poétique, peuplé d'animaux tout doux à câliner… 
Soft plushes / Des peluches toutes douces
The 'Velvet Collection' is dedicated to the little ones: cute and sweet animals with pastel colors and crocheted in extra-soft velvet yarns…
La 'Velvet Collection' a été spécialement conçue pour les plus petits : des animaux tous mignons, dans des tons pastels, crochetés avec des fils velours ultra-doux…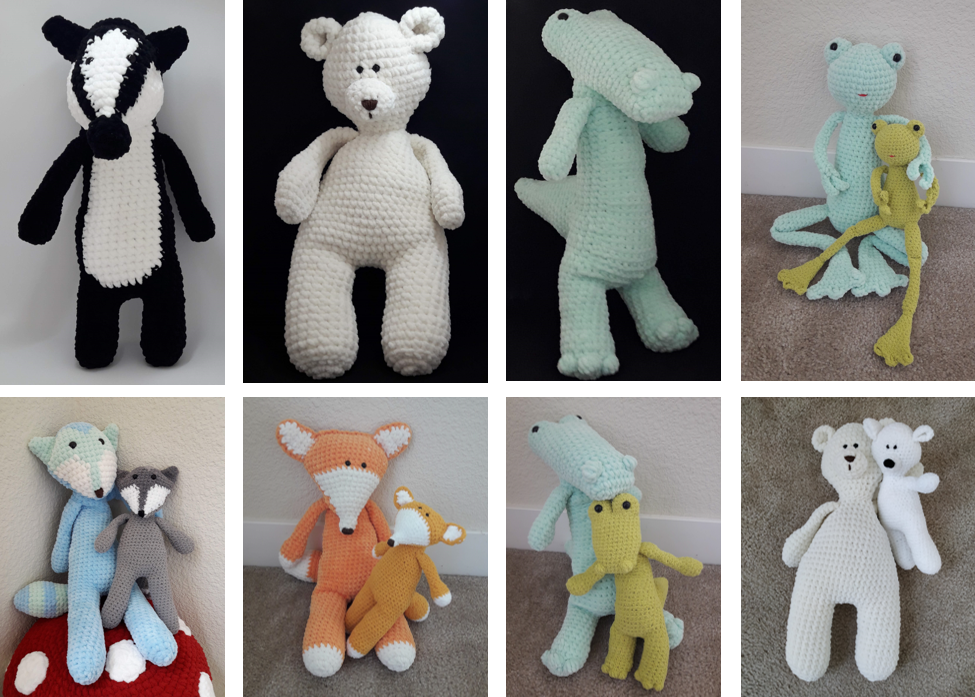 Deco / Décoration
Cosy pillows, musical toys…
Des oreillers douillets, des boîtes musicales…
Mushroom pillow / Coussin champignon
Musical owl / Chouette musicale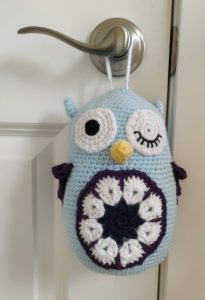 Security blanket / Doudous
Adopt a soft security blanket for your newborn.
Des doudous pour les nouveaux-nés.
Security blanket elephant / Doudou éléphant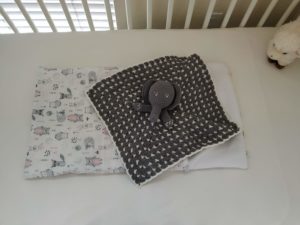 Security blanket bunny / Doudou lapin