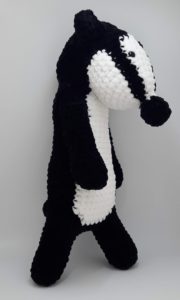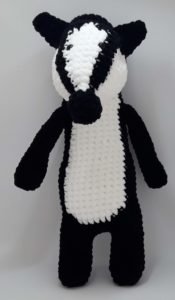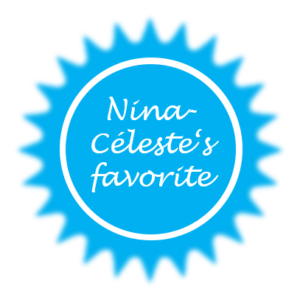 Nina the badger
Nina is a young black and white badger. She has a cute, quite big and round nose. Everyone loves her and she's somehow the chief of the Velvet tribe. No worries, she will adopt your kiddos right away.
Size: 15 in x 4.7 in
Difficulty ***
Completion ~ 12 hours
Nina le blaireau
Nina est une jeune blaireau. On la reconnaît à son joli nez tout rond. Tout le monde l'aime et elle est LA CHEF de la tribu Velvet. Ne vous en faites pas, elle va adopter vos bambins au premier regard ! N'hésitez pas à la décliner en couleurs plus douces ou plus fun !
Taille : 38 cm x 12 cm
Difficulté ***
Réalisation ~ 12 heures