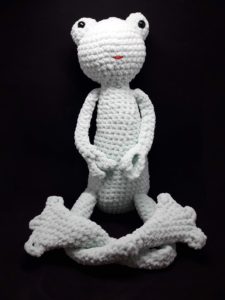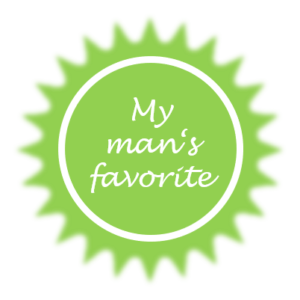 Lilly the frog
Lilly is a very nice and sweet frog. The youngest one will particularly appreciate easy grasping as she has thin extra long legs and thin arms. With her big eyes, she seems to be a distant cousine of Kermitt !
Lilly is really easy to crochet. She's perfect for beginners.
Size: 22.4 in x 4.7 in
Difficulty *
Completion ~ 8 hours
Rainette la grenouille
Rainette est une jolie petite grenouille. Les toutes petites mains pourront aisément attraper ses jambes extra longues et ses bras très fins. Avec ses gros yeux ronds, elle à l'air d'une lointaine cousine de Kermitt !
Rainette est très facile à réaliser ; elle est parfaite pour un premier projet.
Taille : 57 cm x 12 cm
Difficulté *
Réalisation ~ 8 hours