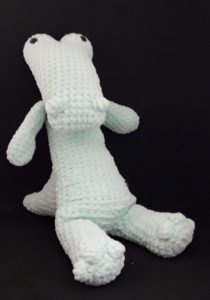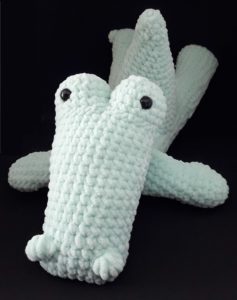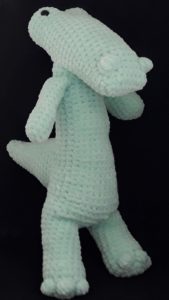 Kyle the crocodile
Kyle is a crocodile of light mint colour. He has very cute round nostrils, a long tail and adorable toes. Let your imagination run wild and interpret him (her) in your favorite colour !
Size: 15.7 in x 5.1 in
Difficulty *
Completion ~ 8 hours
Basile le crocodile
Basile est un crocodile de couleur vert d'eau. Il a de mignonnes petites narines toutes rondes,une longue queue et d'adorables petits orteils ! N'hésitez pas à le décliner dans toutes les couleurs de l'arc-en-ciel.
Taille : 40 cm x 13 cm
Difficulté *
Réalisation ~ 8 heures