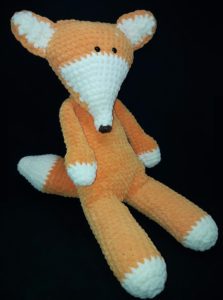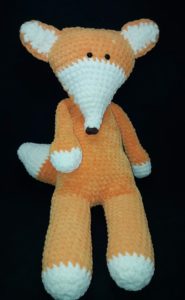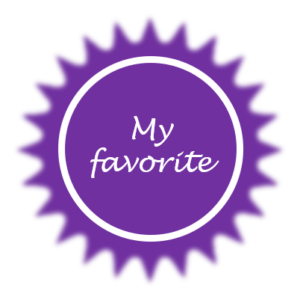 Felix the fox
Felix is an adorable long-nosed fox. He's full of pep with his punchy orange colour and will invite kiddos to play for long hours. He also likes warm hugs ! Let your imagination run wild and interpret him (her) in your favorite colour !
Size: 16.1 in x 7.1 in
Difficulty ***
Completion ~ 12 hours
Gaspard le renard
Gaspard est un adorable renard au nez pointu. Sa couleur orange lui donne plein de vitalité et entraîne les loustiques pour des heures de jeu. Il aime aussi les gros câlins. Laissez libre cours à votre imagination et déclinez-le dans vos couleurs préférées !
Taille: 46 cm x 17 cm
Difficulté ***
Réalisation ~ 12 heures