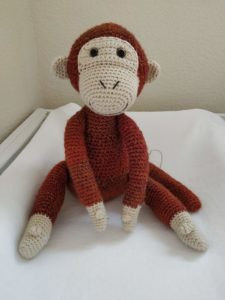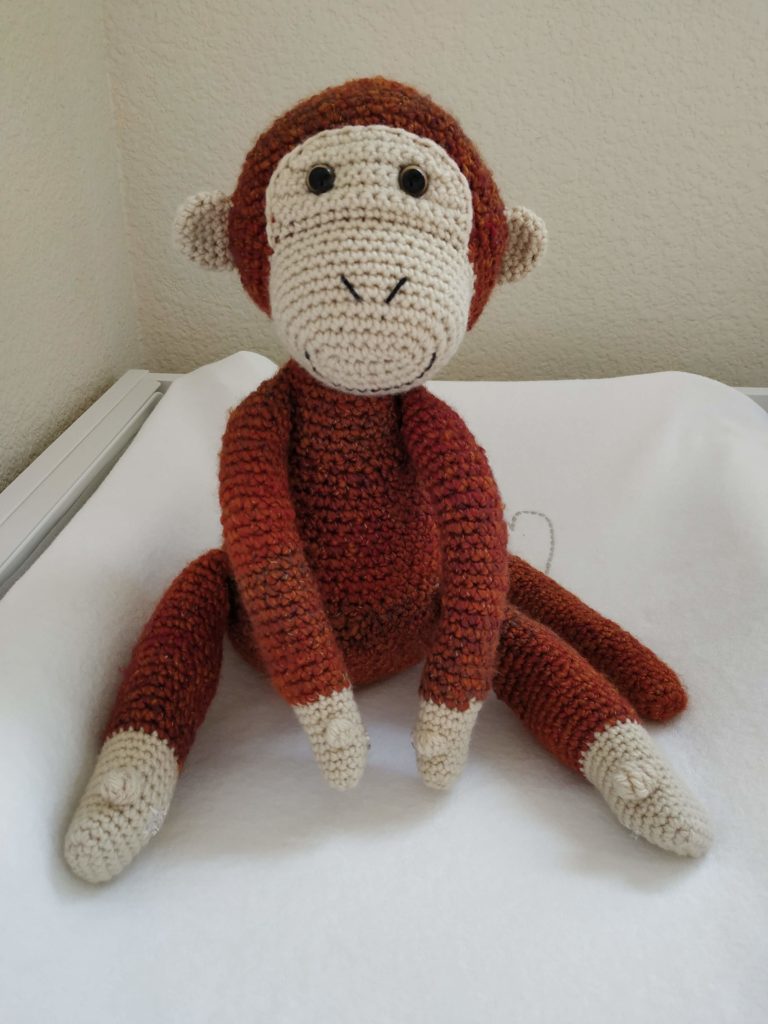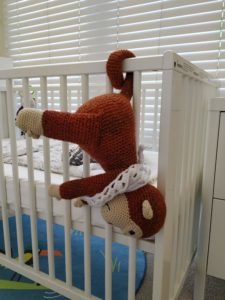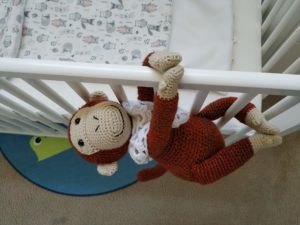 Mango the acrobat monkey
Mango is a soft monkey which likes to hang on canopy beds and baby cribs, using its paws equipped with snap fasteners or its prehensile tail.
This little fellow also like to disguise in pirate, wearing its skull shawl !
Size: 13.4 in (sitting) x 6.7 in
Difficulty **
Completion ~ 18 hours
Mango le singe acrobate
Mango est un petit singe tout doux qui aime se suspendre aux barreaux d'un berceau ou au cadre d'un lit-canopée, grâce à ses pattes équipées de boutons-pressions ou à sa queue préhensile.
Ce petit coquin aime également se déguiser en pirate en revêtant son foulard à tête de mort…
Taille : 34 cm (assis)  x 17 cm
Difficulté **
Réalisation : ~ 18 heures